Kate Ward, Fiona Pitt, Amanda Constantinidi, Victoria Hamilton and Julie Fleming-Williams.
The five painters are based around Bath and have been working regularly together for seven years. During this time their work in oils, acrylic and other media has developed significantly and they have established a wide and enthusiastic following. They have exhibited jointly and individually at galleries including: Rooths Gallery, Bradford-on-Avon; Queen Square Gallery, Bath; Le Fort Gallery, Bath; Di Rollo Gallery, Edinburgh; The Royal Academy, London; and The Victoria Gallery, Bath. They have also taken their work to successful exhibitions in Europe.
Click here to see some of the work that they exhibited.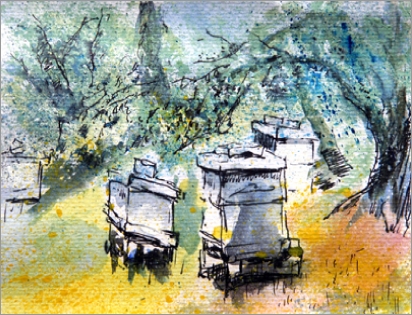 'Corfu Boats', Kate Ward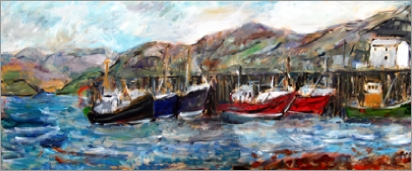 'Ullapool Harbour', Fiona Pitt
'Scittish Dinghies', Victoria Hamilton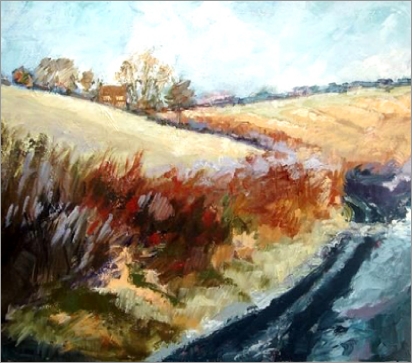 'Priston Lanes', Amanda Constantinidi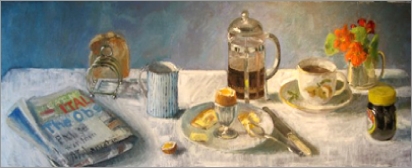 'Breakfast', Julia Fleming-Williams
The five painters donated 10% of all profits to the RNLI
----------