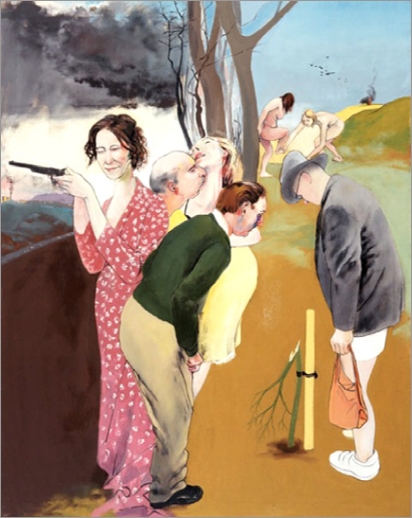 'The Beginning of Ecology', 2009, oil on canvas, 48 x 40 inches
Mike Harvey returned for a second solo show, opening on 10 April. As he approaches his 65th year he is painting more and building less. That's good news for followers of this talented Bristolian whose complex compositions depicting contemporary life are rich in reference and social comment. There's humour too in the work, as his drawing titled 'Self-portrait surprised by hair and looking so young' shows.

For a full list of paintings and drawings on show click here.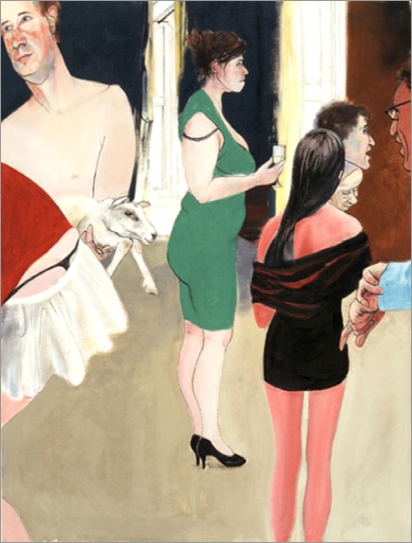 'The Perfect Gift', 2009, oil on canvas, 36.25 x 29.25 inches
Born in 1946 in Bristol, Mike left school with no qualifications but with a suggestion that he should try to go to art school. His drawings gained him a place on a two-year commercial design course. He wasn't aware of the existence of a fine art department. He left the design course after 18 months to start a five-year apprenticeship in the design department of the printers E.S.A. Robinson in Bristol. He lasted four and three quarter years. He has worked as a builder ever since..
----------