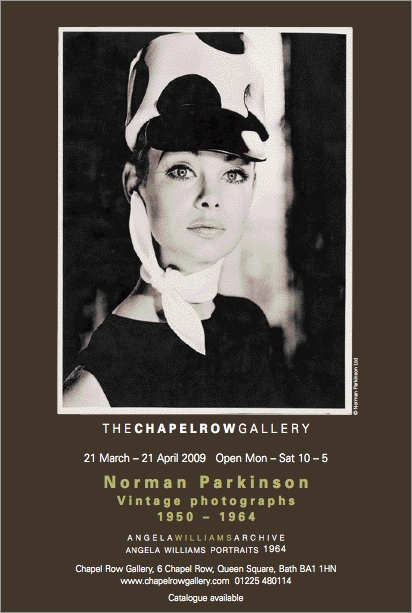 Over 40 vintage photographs by Norman Parkinson from Angela Williams's Archive were shown in the gallery. This was the first selling exhibition from the Williams archive for 10 years and included iconic black and white and colour images by 'Parks' for Vogue and Queen, as well as portraits of The Beatles, The Rolling Stones and Audrey Hepburn.
Angela Williams worked as Parkinson's personal assistant from 1962–1966 at his studio in Twickenham and he gave her many of his working prints when at the age of 50 in 1963 he set sail with his wife and muse Wenda for Tobago.
'Parks (as he was known) was never better than in the years represented by this archive', says Philippe Garner, Christie's Head of Photography. 'This fascinating group of photographs by Parkinson from the late fifties and early sixties turns a spotlight on an important period in his career'.
These vintage photographs are a window into one of the most important creative periods in Parkinson's career when he was working with models such as Carmen, Nena von Schlebrugge (Uma Thurman's mum), Jill Kennington, Celia Hammond and Jean Shrimpton. Parkinson, a farmer as well as a photographer, famously took the models out of the studio into the countryside to photograph them, to capture as he put it 'the shimmer of a vanishing England'. His love for the West Country brought him to Bath using the city as a backdrop for several features, notably for 'A Spring Hat and the City of Bath' for American Vogue in 1948.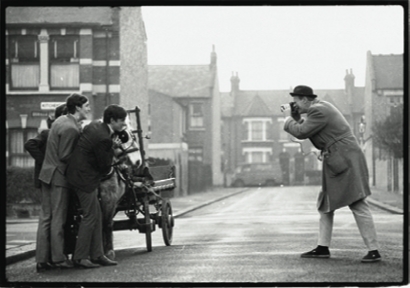 Parkinson photographing The Dave Clark Five 1963, East End of London, Copyright JBA
Parkinson encouraged Angela Williams in her career as a photographer which took off when her picture of 'long haired' men in England was used as the first ever cover of The Observer colour supplement in 1964. A small selection of her portraits including Audrey Hepburn, The Pink Floyd and Marianne Faithful will be on show in the lower galleries at the Chapel Row Gallery to coincide with the Parkinson exhibition.
----------