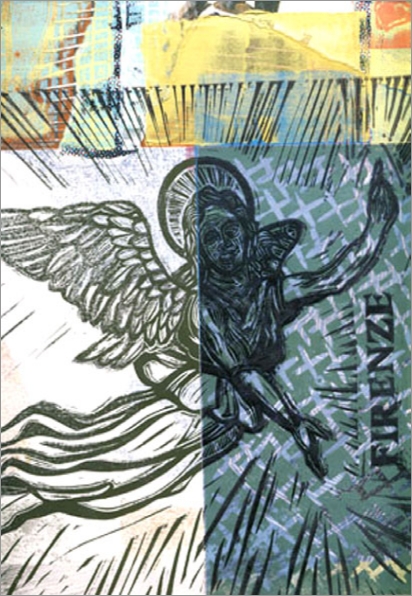 Michael Pell
Continuing the educational theme, this exhibition included over fifty pieces of the collective art of Michael Pell, Hope Stewart and Darren Willison, who are all practising artists and teachers of art at King Edward's School, Bath. The work on show was inspired by a common theme: the spirit of places they have visited.
Michael Pell - painter, mixed media
Michael takes his inspiration from the urban landscape of cities. In particular Michael enjoys the texture, colour and spirit of different places; the accumulated layers of posters, stickers and graffiti in Renaissance Florence, the distressed plaster surfaces of Venice and the man-made marks in Berlin. Michael's work is a montage of drawing and painting, photography and text, with items scavenged from the place which capture the essence and feel of the location, included in the piece.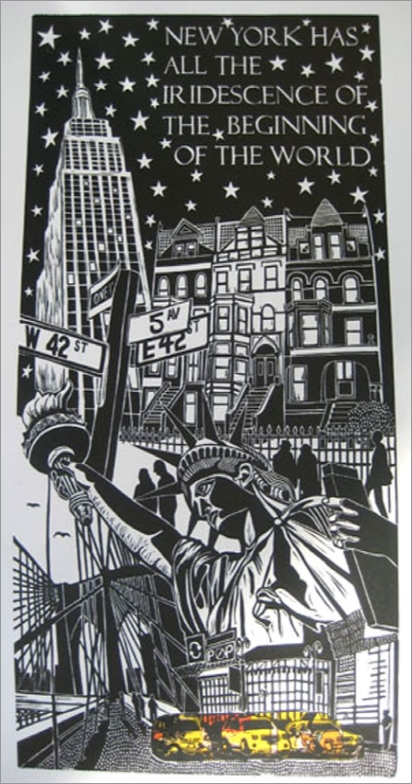 Hope Stewart
Hope Stewart - painter and linocut printmaker
Hope is a self-confessed nomad having lived in Scotland, France, Canada, Cyprus and Malawi. She trained in illustration and printmaking at Duncan of Jordanstone College of Art and Alberta College of Art and Design in Calgary, Canada. Now resident in Bath, she has taught art for ten years. The art of Hope Stewart is an energetic visual feast of iconic images and splashes of text that signpost her extensive world travels. This striking collection of work reminds us to celebrate the places we visit and where we live and offers a fresh perspective on some very familiar destinations. Hope's skilful black and white linocuts are punctuated with injections of colour. The graphically intense prints with jaunty snippets of text are like loving postcards to friends and family.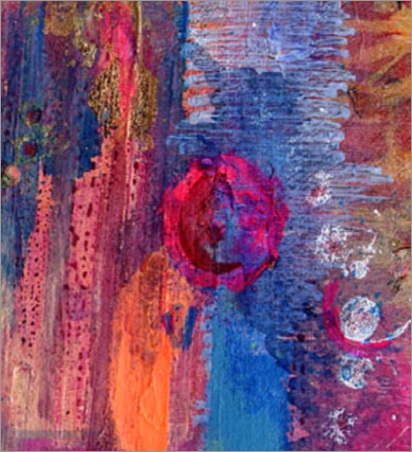 Darren Willison
Darren Willison - painter
Darren's work takes inspiration from the beautiful South Hams area of Devon. His paintings focus on the landscape and aim to capture the energy and vibrancy of the place. His work projects his personal connection with the landscape and has a sense of intimacy which draws the viewer in.
----------