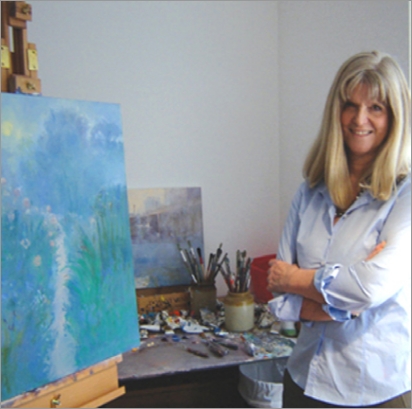 Following the sell-out success of Rosemary's work over the past few years, Tresco Estate was delighted to present a one man show at Chapel Row.
Rosemary Trestini is a romantic painter. Much of Rosemary's work is concerned with the often dramatic and ever changing weather conditions along Tresco's coastline. Light permeates her pictures and creates pure atmosphere. She often includes small figures, which seem threatened by the overwhelming forces of nature around them. They appear to move about absorbed in their own pursuits but are not cowed by what is happening around them. The figures, though tiny, are indomitable, defiant in the face of the force of such power.
In other works she captures the luminous beauty of isolated beaches and the sub tropical Abbey Garden. What draws us initially is the complete pleasure we experience when we gaze at these beautiful paintings. One almost feels that she is the channel through which the world expresses itself for us to see. She had for this exhibition turned her attention as well to Bath and in her exquisitely executed small paintings she has created tiny gems of the city's architecture.
Anna Parkes . Manager . Gallery Tresco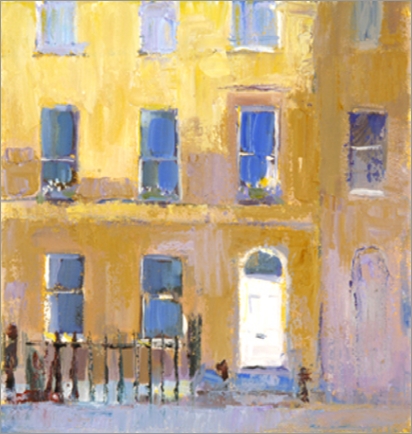 Jane Austen's House, oil on linen, 20 x 20cm, £480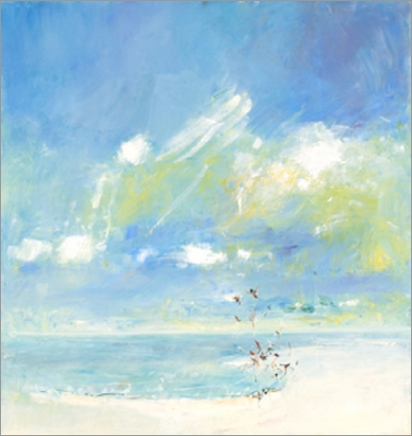 Blue Day Tresco, oil on linen, 60 x 60cm, £1700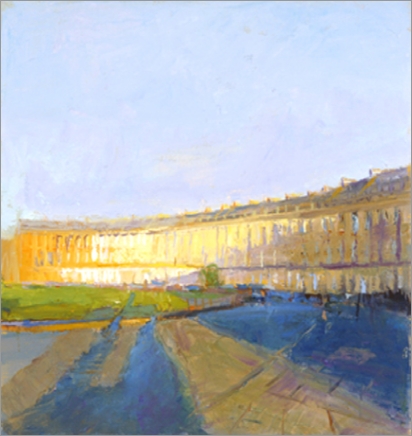 Royal Crescent Bath, oil on linen, 20 x 20cm, £480
----------