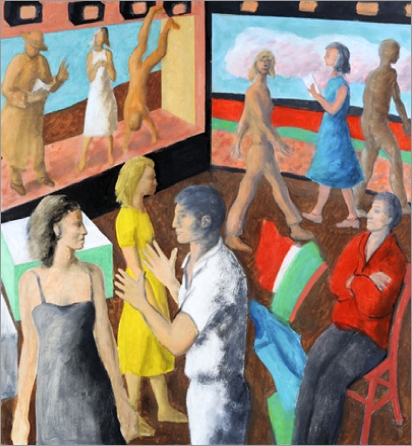 The three recurring and favourite subjects of Rowan Grainger's work was evident in this colourful and life-affirming exhibition: First, the figures in action or in groups. Early examples of these were shown at London's Royal Festival Hall and at the Bristol Old Vic Theatre after the artist had been invited on to the set of a film being made in Bradford on Avon. The idea of Rehearsal, or of a performance in creation, has interested him for many years.
In the Mother and Child series of paintings and sculpture he showed the closeness of the figures – a feeling that, at this stage of their lives at least, they still seem to be joined.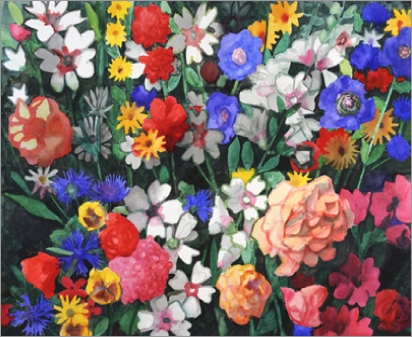 The third subject was the flower series - the stems not cut into vases but still growing - exploited the brilliance and transparency of watercolour. Previous examples of these were shown in two very successful solo exhibitions at the Llewellyn Alexander Gallery in London.
His paintings and sculpture have been shown in many one-man, mixed and travelling exhibitions in London, including the Royal Academy, and his work is represented in collections in Britain, Europe, Canada and the USA.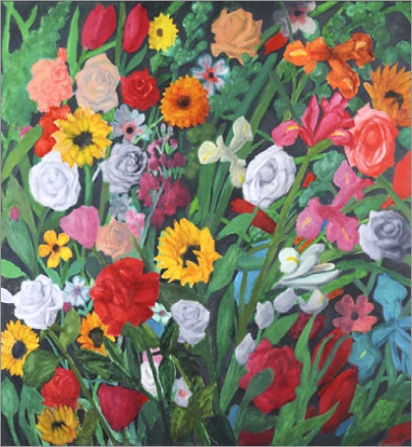 ----------