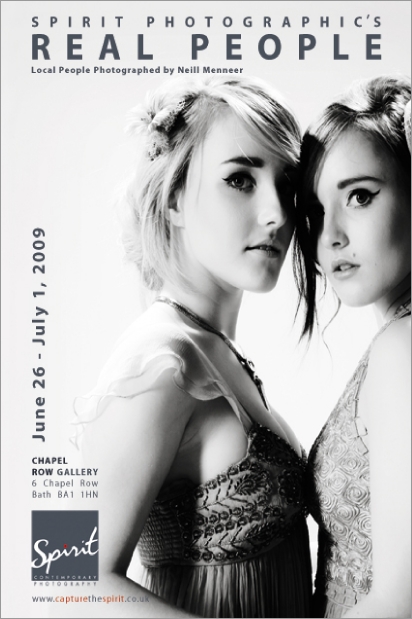 An exhibition of local people by Spirit Photographic.
The 'Real People' photography exhibition was a compilation of Spirit Photographics' most recent portraits of people from Bath and the surrounding area. Ranging from intimate individual shots to lively family groups, often full of humour, the images fittingly expressed the company's objective to "Capture the Spirit".
Neill Menneer, who studied photography and art history, is inspired by both classic British portraiture and American photographic styles from the 30s and 40s. The images ranged from portraits that have a cinematic Hollywood style through to a clean sharp contemporary look.
Link: capturethespirit.co.uk
----------