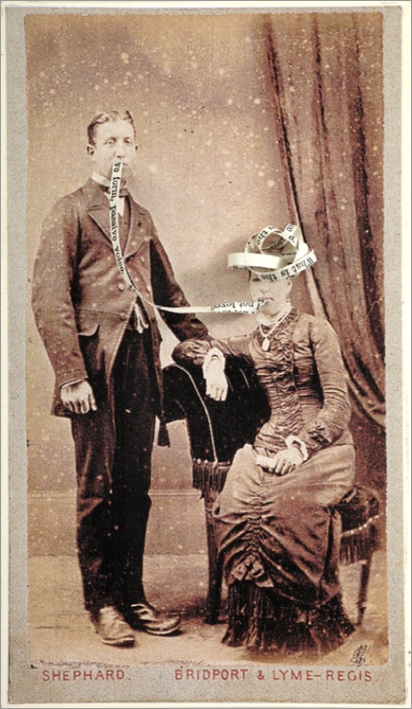 Pillow talk
How do you communicate with your lover? According to John Gray, author of Men are from Mars, Women are from Venus, men and women talk differently: women use the language of intimacy fluently but men struggle with it. Is Gray right?
Bath artist Ellen Bell wanted help in finding out. As an integral element of her PhD research, and coinciding with Bath's Literary Festival in 2010, Ellen produced a series of book and text-based drawings and installations exploring the use of emotional language within close relationships.
The exhibition 'Talk to Me' was designed to trigger responses from visitors. The artist is particularly interested in whether encountering these artworks influences what couples feel about their intimate communication. As part of the project gallery visitors were invited to complete a short questionnaire. Bell hopes to use these responses in making a dictionary of intimacy.
Bell is represented by Four Square Fine Arts. She has exhibited in London, New York, Chicago and Miami and her works are held in private collections in Europe, Australia and the USA.
She can be contacted via her website.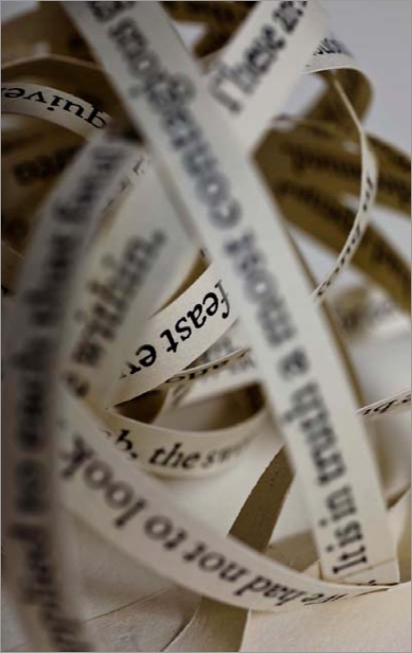 ----------